We often exhibit and demo our machinery at industry events. We also organise various demo days throughout the year, where you can learn how to improve your playing surface and gain first hand experience with the latest innovative sports turf machinery and materials, so please come along and say hello
Full details of events, venue and registration details can be found on this page.
Please get in touch if you would like anymore information, simply call +44 (0)1260 224568 or email us today.
Latest demo days and events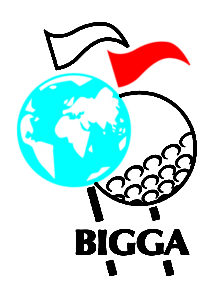 The BIGGA Turf Management Exhibition (BTME) is Europe's leading exhibition for turf professionals and buyers.
Opening times:
Tuesday 22 & Wednesday 23 – 9am – 5pm
Thursday 24 – 9am – 2.30pm

Join us at the Swiss Greenkeepers Meeting 2019
The Swiss Greenkeepers Meeting for 2019 will be in Thun, on Wednesday 30 January – 9.00am – 4.00pm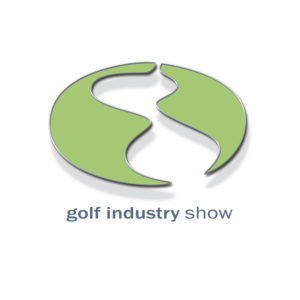 Join us at the Golf Industry Show (GIS) 2019
GIS 2019 will take place in San Diego, USA on Wednesday 6th & Thursday 7th February.
Join us on Dakota booth or Air2g2 booth.
Previous Pitch Renovations
We pride ourselves on our straight talking honest practical service and industry knowledge. We always strive to be at the forefront of innovation and technology bring you the highest specification machine available for your sports surface.
Campey Turf Care Products
Whether you are new to our products or you are an existing customer your individual needs are of paramount importance to us.
We have exclusive distribution agreements with several leading manufacturers, from the UK, through Europe, and the Middle East into Asia and Africa.
We operate a retail ground care dealership for the North West of the UK for Baroness, Charterhouse, Dennis, New Holland and Trimax products.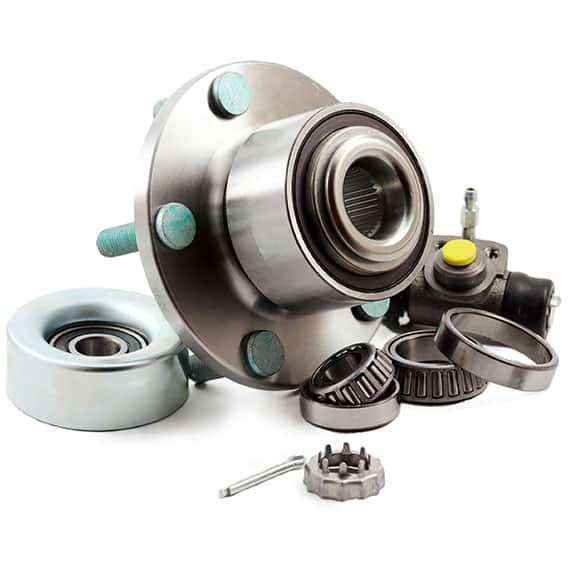 Spare Parts Department
Offering you the very best in quality parts
Our Spare Parts department can offer you the very best in quality parts, made from the finest materials and manufactured to the highest standards. Using genuine parts allows you to maintain your machine to the same standards as when it was brand new. We are able to despatch parts for delivery the following day direct to your door. We also provide total support on genuine parts for all products.
If you have any questions or require more information from our Spare Parts Department, simply call 01260 224568 or email us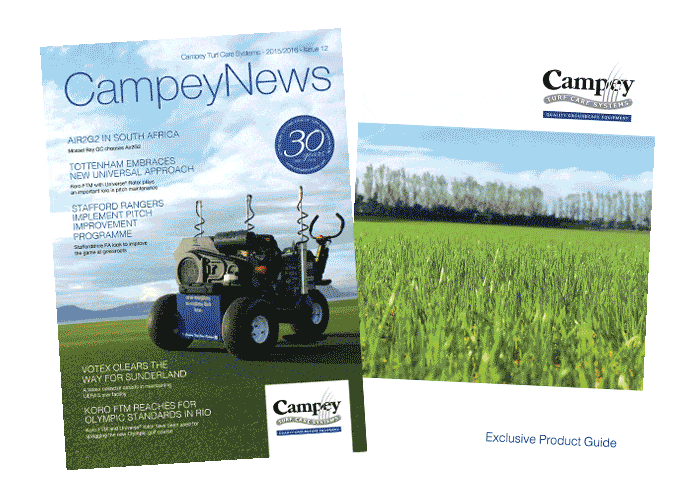 Campey Exclusive Products Brochure & Latest Newsletter
We have exclusive distribution agreements with Imants, Koro By Imants, Dakota and Raycam and several other leading manufacturers, from the UK, through Europe, and the Middle East into Asia and Africa. View our latest brochure below.

Also keep up to date with news from Campey Turf Care and also technology and innovations from the turf care industry. View our newsletter below.

Replacement tines, blades, brushes
Visit our online shop for replacement tines, blades, brushes, and quality accessories to meet the most rigorous demands of Greenkeepers, Course Managers and Sports Turf Professionals alike – we offer FREE CARRIAGE on online orders over £100, (G.B. mainland only)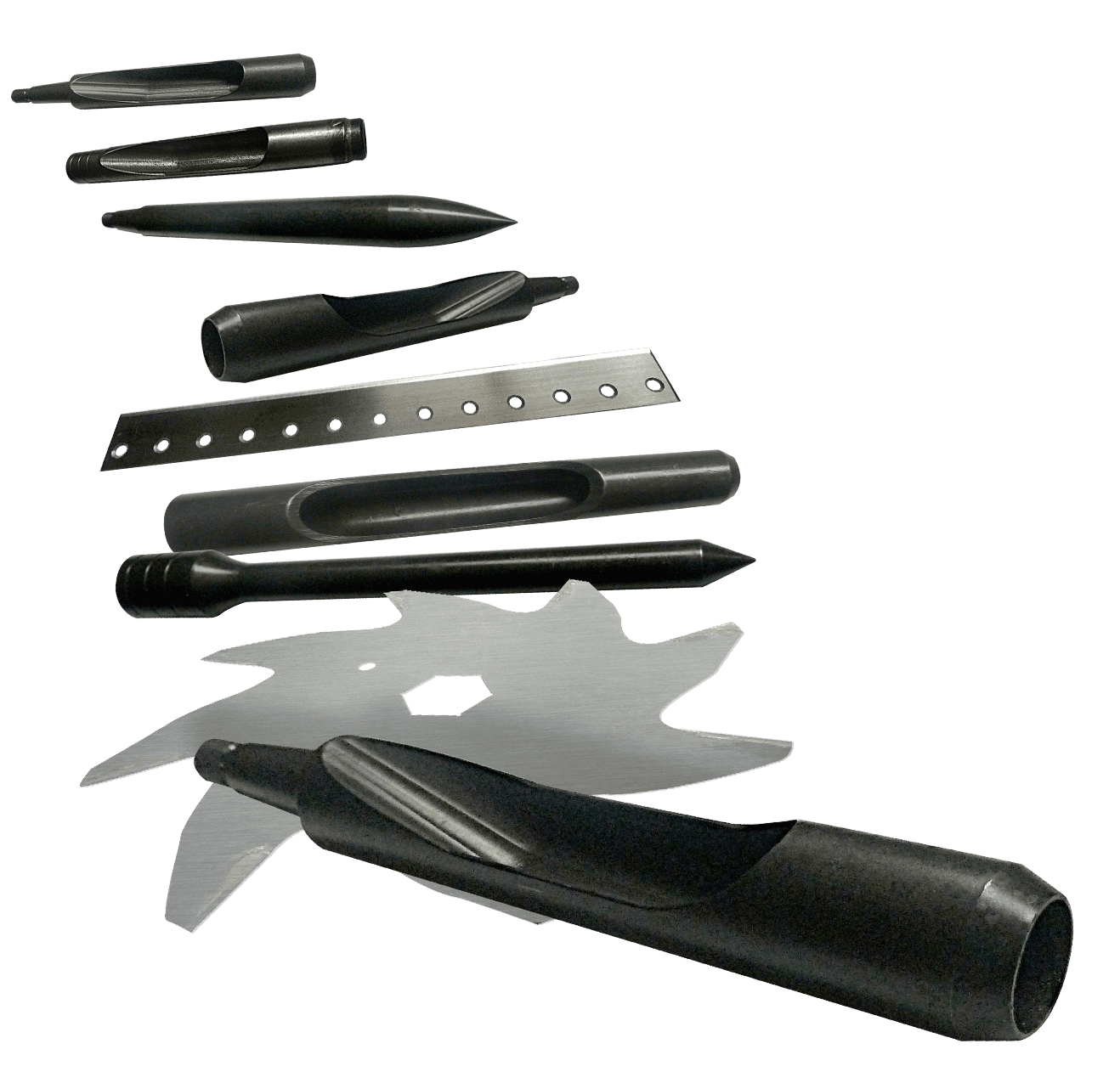 Our Industry Partners
We are proud to play a key role within the turf care industry and of our industry partnerships