Geraldines GFC, Louth pitch renovation
A fantastic pitch renovation film, utilising some of our exclusive turf care machinery including the KORO® FTM®, Campey™ SPEEDRESSER™, KORO® Speed Harrow, IMANTS ShockWave, Campey™ Aeraseeder and Vredo Overseeder.
The European Pitch Renovation Tour 2017
Follow the action on Twitter @CampeyTurfCare
Campey Pitch Renovation Tour – Pitch Improvement Programme is a series of full pitch renovations aimed at improving the quality of natural turf sports pitches throughout the UK, Europe and beyond.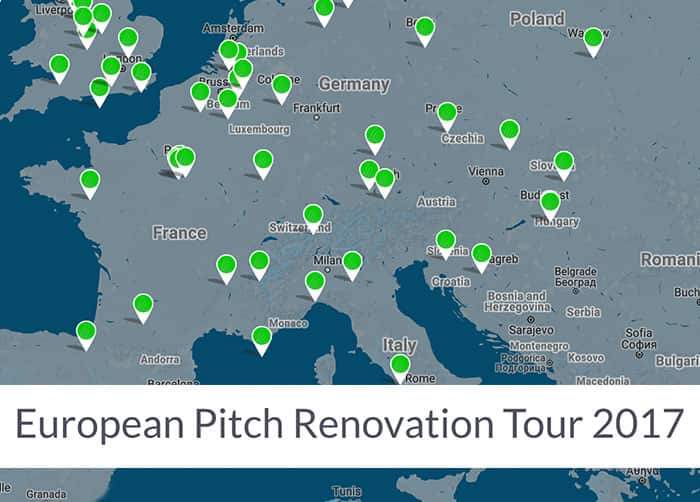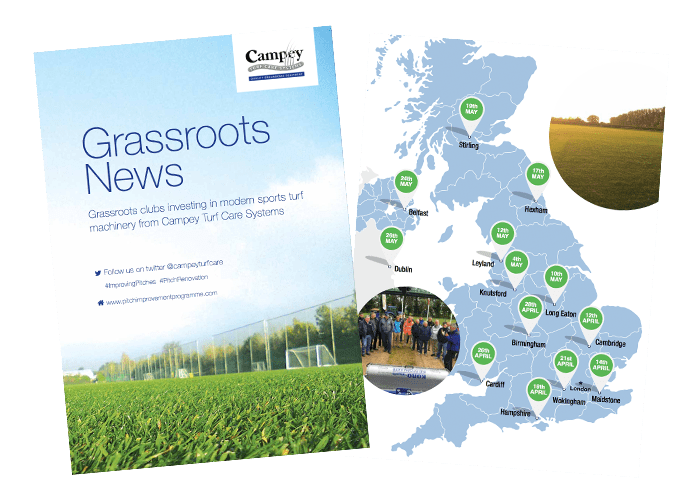 Campey Turf Care Systems & Grassroots Football
We are proud to back projects aimed at improving the quality of grassroots natural turf sports pitches. Have a look at some of the latest grassroots clubs investing in modern sports turf machinery from Campey Turf Care Systems.

View our latest grassroots newsletter below.
Keeping ahead of the game
Have a look through our Pitch Renovations, we have numerous videos of renovations taking place on pitches and golf courses, from Old Trafford the home of Man United Football Club to Swedbank Stadion in Sweden the third largest in Sweden and home of Malmö FF.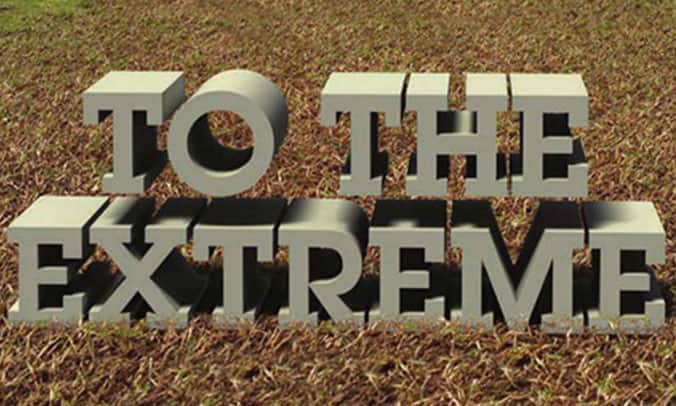 Dedicated to improving Grassroots Football pitches
We may have rejuvenated and renovated natural grass sports surfaces in some of the largest sports stadiums on the planet, but we are equally proud of our numerous grassroots football pitch renovations.
Hydraparts Préparation Tour 2017
Conference of Andy Gray, grounds manager of Southampton FC during the preparation tour HYDRAPARTS 2017 in Nancy and Tony Stones, grounds manager at the Stade de France, during the Préparation tour 2017 HYDRAPARTS, Chambéry.
Koro TopMaker getting things ready for Manchester City FC v's Chelsea FC in the USA
A behind-the-scenes look at how the Cardinals grounds crew is converting Busch Stadium into a soccer field using the Koro Field TopMaker ready for Manchester City FC v's Chelsea FC.
Grassroots Pitches
Grassroots Clubs invest in modern sports turf machinery from Campey Turf Care Systems
Turf Business TV feature the Pitch Renovation Tour
Richard Campey talks to Turf Business TV about the tour and the range of new products they are showing. Plus John Sayer, Facility Manager of Crowborough Rugby FC and Martin Maytum, Grounds Chair of Maidstone Rugby FC talk about their thoughts on the Campey UK & Ireland Grassroots Pitch Renovation Tour…
Get a real sense of what goes on behind the scenes on a match-day at the Emirates Stadium. This focuses on the stellar work of the groundsmen who keep the condition of the pitch on a par with the world's best.
European Demo Tour
Europe demonstrating innovative technologically advanced turf care products.
Artificial vs Natural Turf
Richard Campey, MD of Campey Turf Care Systems, discusses how his company grew from a regional dealership to become a major distributor, and his concerns over the natural versus artificial debate
Richard Campey is one of the most respected figures in our industry. From humble beginnings in his native Cheshire, his company, Campey Turf Care Systems, has grown to become the largest independent supplier of turf care machinery to the UK market and beyond.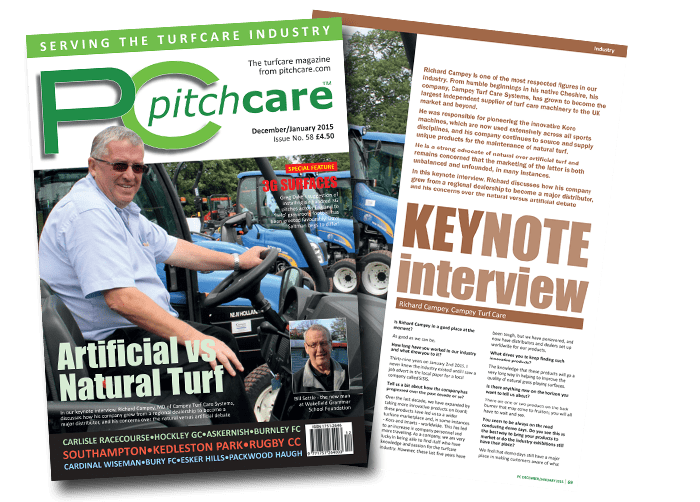 Our Industry Partners
We are proud to play a key role within the turf care industry and of our industry partnerships