AllTrec 4810T
The AllTrec Tool carrier is a versatile machine that can be used with several different attachments, making it perfect for cutting grass,
controlling weeds, brushing or cleaning.
It has no CO2-emission and distinguishes itself through the minimal sound it produces. The large action-radius and low operation & maintenance costs make the tool carrier particularly suitable for use in multi-use sports complexes, urban areas, campsites, holiday resorts and theme parks.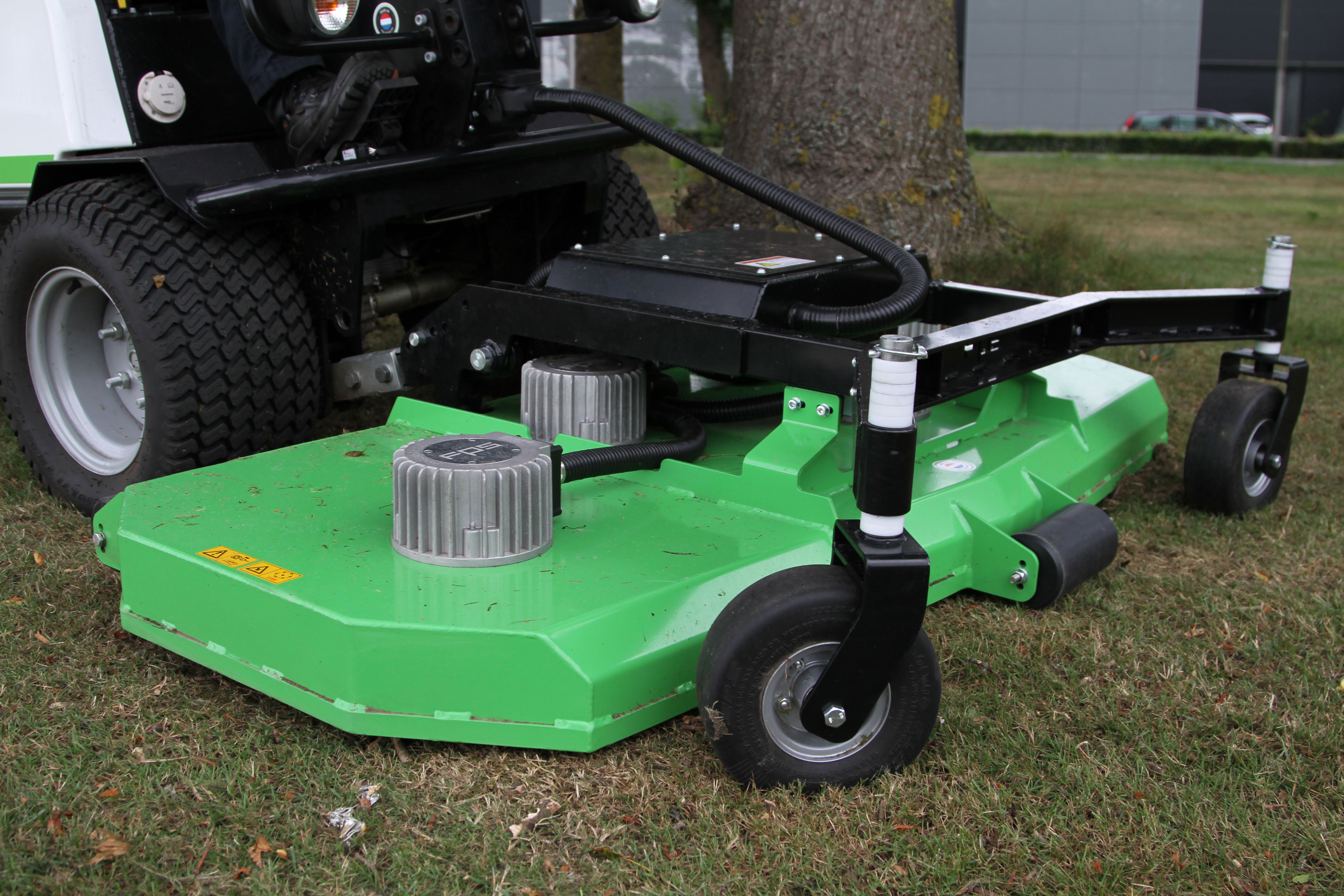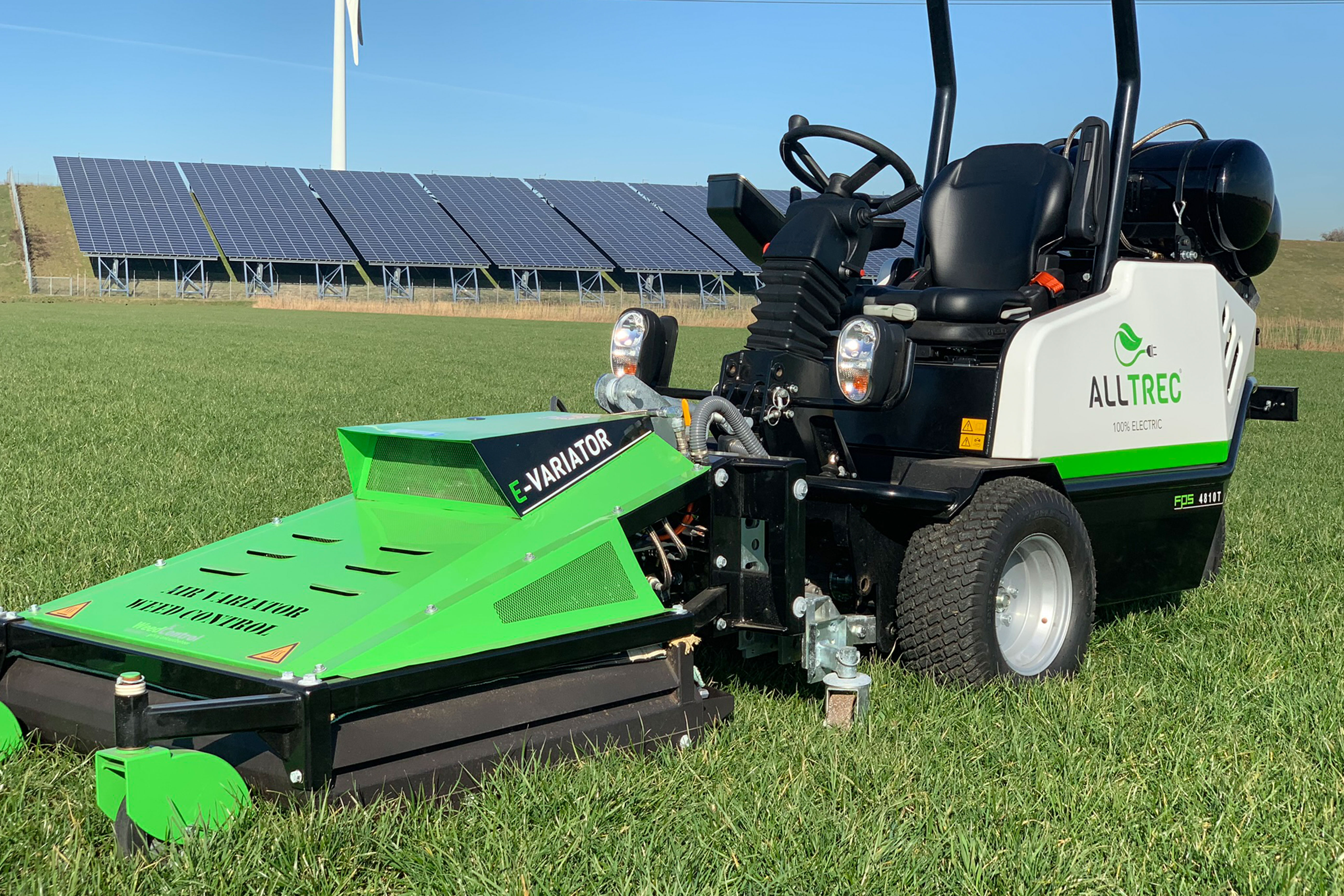 Traction system
Front-wheel drive
Speed
20 km/h (12 mph) forward / 10 km/h (6 mph) reverse
Battery technology
LifePO4
Capacity
20 kWh and optional 30 kWh
Charging
Onboard charger (4-8 hours)
TYRES, BRAKES AND STEERING SYSTEM
Standard tyres
Front 23 x 9.5-12 | Rear 24 x 12.00 – 12
Service brake
Hydraulic brakes front
Parking brake
Electromagnetic front axle
Steering
Rear-wheel steering
Operating
Suspension type and fully adjustable
Steering column
Adjustable steering column
Display
Colour display in armrest
Work-lights
Optional LED work-lights and LED rotating beacon
Silence is golden for Hylde Park
TBTV exclusively caught up with Matt Higham, the Contract Manager of Hyde Park who shared with us the challenges of maintaining the 365 acre park. He also told us more about how the AllTrec from Campey performs and how this suits the need of the park, addressing the key factors of environmental friendliness and quietness.
AllTrec 100% electric mower at work
Watch the new AllTrec 100% electric mower in action. There are many more videos available of all our exclusive products on the Campey YouTube channel.
Weed Brush attachment
The Alltrec Tool carrier is a versatile machine that can be used with several different attachments this video shows the Weed Brush in action.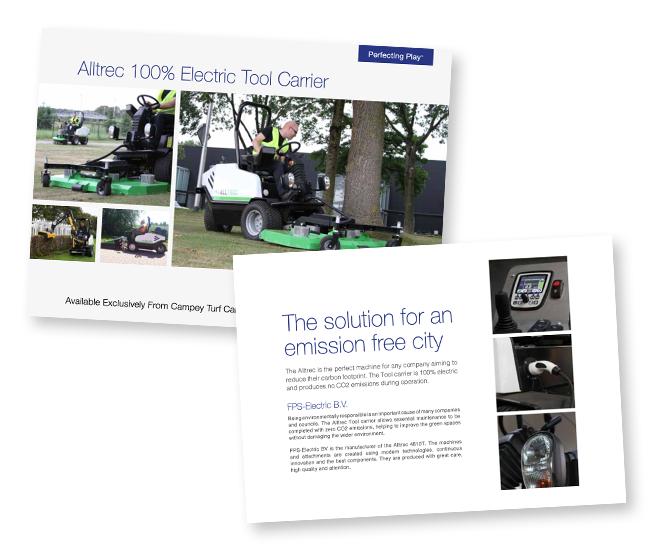 AllTrec
The latest AllTrec Product Guide is available to download here. If you have any questions or require more information simply call 01260 224568, email info@campeyturfcare.com.
Our Industry Partners
We are proud to play a key role within the turf care industry and of our industry partnerships