GT Air Inject
The Air2G2 324 is an easy to operate, self-propelled machine proudly made in the USA. The Air2G2 324 uses three probes to laterally inject pressurised air up to 12-inches beneath the surface of the soil to fracture the compacted layers that form as a result of foot traffic, mechanical traffic and nature's daily wear and tear.
These laterally injected air blasts loosen up compacted soil immediately, but without any disruption to the surface of the turf or the roots below. With frequent use, the Air2G2 324 creates surfaces that are healthy, firm and ready for play immediately after treatment. Air is everything to anything that lives, and for your soil, the Air2G2 324 is a breath of fresh air.
Overall dimensions of unit
205cms (l) x 150cms (w) x 130cms (h)
Working depth (probe / tine)
7" (17.5cms) or 12" (30cms) – standard tines
6" (15.25cms) or 9" (23cms) – optional tines
Fuel tank capacity
19ltrs
Engine
Kholer 19hp petrol engine
Compressor
Ingersol Rand two stage, 75.71ltrs capacity
The Air2G2 324 Helps With:
• Compaction Relief: Fractures hardpan layers without disruption to roots or playing surfaces
• Porosity Increased: Lateral air injections increase pore space, promote faster drainage and root development
• Respiration Enhanced: Forces oxygen in and pushes CO2 and other anaerobic gases out for root zone gas exchange
Long term Benefits of Air2G2 324:
• Immediately relieves soil compaction
• No downtime or turf disruption—lawns, sports fields and golf courses are ready to use right after treatment
• Easy to operate, easy to train your crew to use
• No post-application cleanup necessary!
• Instantly breaks through compacted soil, brings air to suffocating roots
• Quickly improves water drainage
• Encourages deeper root growth
Specifications & Features:
• Self-propelled aerification machine on a three-wheel platform with smooth, wide flotation tires
• Powered by a Kohler Command Pro 19 horsepower engine
• Hydrostatic drive-axle that is actuated by the steering handlebar
• Pneumatic system is powered by an Ingersoll Rand two-stage air compressor
• Three probes reach up to 12-inches deep into the soil
• Pressurized air is pushed out laterally at in a diameter of 6 to 9-feet
Aerboard
The new Aerboard is specially designed for all models of the Air2g2.
Aerboard is a new Air2G2 accessory designed for the machine's operator to stand on during operation, it's available to retrofit all models and folds up for easy transport. *Designed for use during aeration and not for riding on as transport.
Air2G2 – Testimonial
"We once dreamed of using technology like the Air2G2 15-20 years ago. I feel comfortable with it, it's pedestrian mounted and there's no weight on the pitch, it's easy to use and you can aerate using varying amounts of air."
"I think the main advantage is that there is very limited disruption when you use the Air2G2. That means it can be used throughout the bowls season on the greens and on golf courses, and in the winter months when you'd struggle to get a tractor onto the greens you can use it because it's a pedestrian machine and light."
"Using the Air2G2 improves soil conditions through decompaction, and leaves no surface disruption following the process. Play can continue with no detrimental effects to ball roll following a quick turf iron, which I feel is fantastic."
Air is everything to anything that lives
The Air 2G2 from Campey Turf Care leaves turf playable immediately! The Air 2G2 injects compressed air directly into the playing surface, causing a fracturing effect of the compacted rootzone, with no surface disruption. Air is injected vertically and horizontally over an area of 5ft to 10" deep
Air is everything to anything that lives!
Read more information, benefits and results about the Air2G2 in our booklet available to read online or download here. If you have any questions or require more information simply call 01260 224568 or email us at info@campeyturfcare.com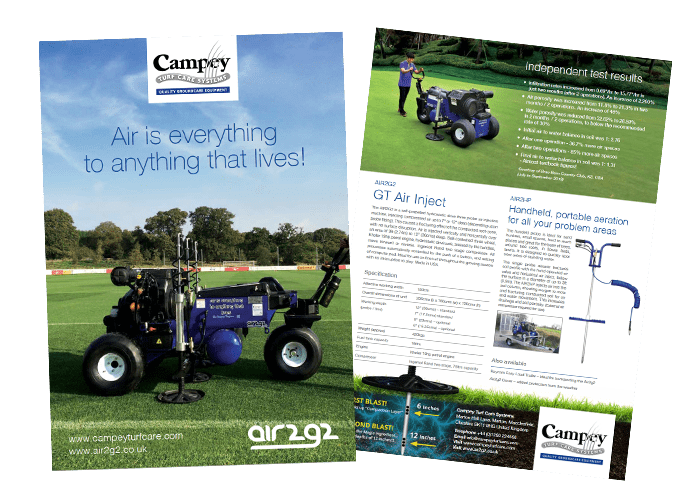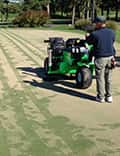 Air 2G2 Independent Test Results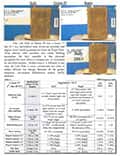 Air2G2 ISTRC System Report Data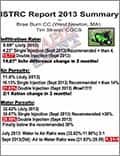 Air 2G2 Infiltration Rate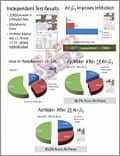 Air 2G2 Infiltration Rate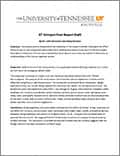 Air 2G2 Independent Test Results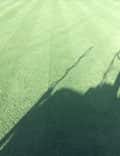 Air2g2 – Hurlston Hall Golf Club, UK
Our Industry Partners
We are proud to play a key role within the turf care industry and of our industry partnerships