Trimax
Campey supply the full Trimax range of tractor powered grass mowing equipment. They produce cost-effective, reliable and productive solutions. By buying a Trimax mower, you're buying a machine you can depend on.
Listed below is a small selection of the Trimax range, please get in touch to find out more about the full range available from Campey, simply call +44 (0)1260 224568 or email us today.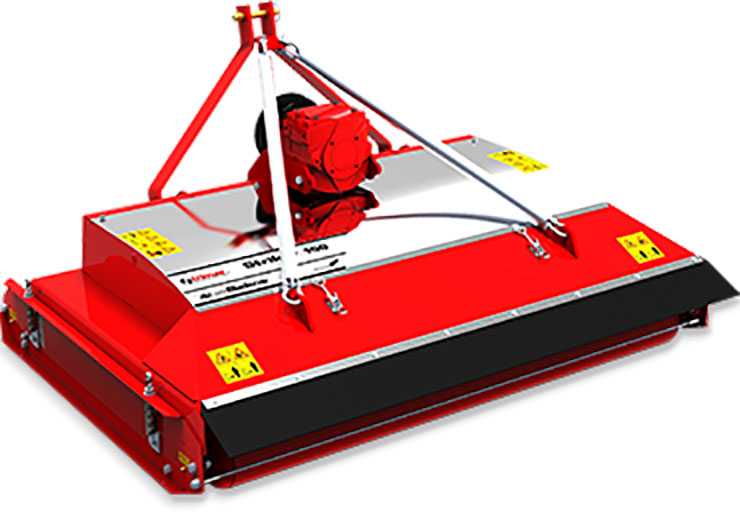 When Presentation is Key! Trimax Striker is a multi-spindled rotary mower with low maintenance requirements that incorporates a unique baffle design for improved grass distribution and less clumping. Designed for compact tractors in the 18-25hp range, Striker has Trimax LazerBladez™ fitted standard and has full-width front and rear rollers which produce an attractive striped pattern and guard against scalping.
Designed to withstand tough conditions Striker has variable height adjustment for year round mowing and an enclosed cutting chamber for added safety. Able to mow quickly at a high standard Striker is ideal for educational and sports facilities and green spaces where presentation is key.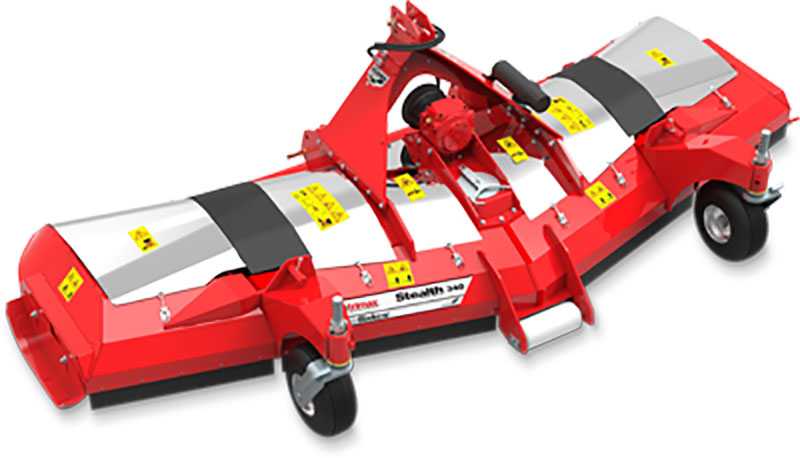 High Performance Roller Mower. The Trimax ProCut has been a successful part of the Trimax range for nearly 30 years. The perfect small utility mower for sod farms and sportsfields the ProCut is used on high profile turf around the world.
Engineered to be easier to operate and maintain that ever before the ProCut Series 4 retains the same exceptional cut quality that set the original apart from the competition. With more spindles and shorter blade beams than comparable rotary mowers the ProCut provides more cuts per forward metre of travel, a finer clip and is fitted with Trimax LazerBladez™ – a carefully engineered blade system which produces a superior cut and finish at high ground speeds.
ProCut Series 4 includes patented Trimax features including SteadFast™ maintenance free spindles, the RapidSet™ easy height adjustment system and the new LocTEK stubless roller retention system for vastly increased roller retention and alignment.
The ProCut is available in painted or galvanized finish and comes with a 3 year warranty – the longest warranty on the market!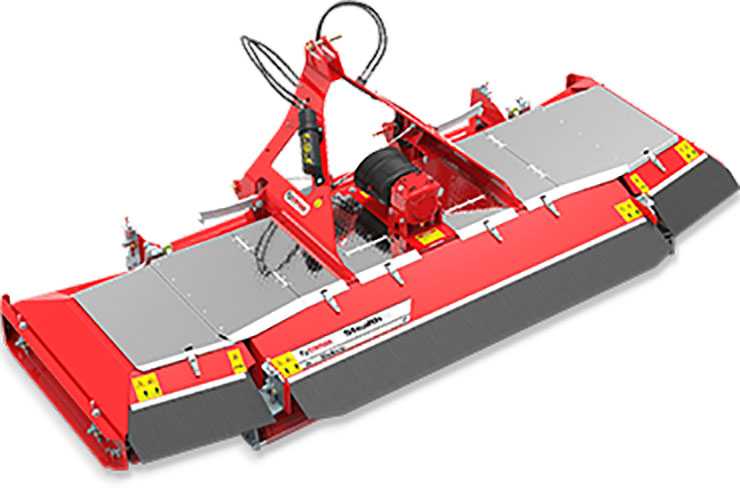 The Most Versatile Stealth – Ever! Introducing the Stealth Series 3. Designed to have a higher quality of cut, operate in a wider range of conditions, be safer, more robust, easier to operate and take less time to maintain than any previous Stealth.
Backed by 30 years experience in the market, the concept of Stealth S3 was born from the demand of our customers for a mower that was more versatile in terms of long grass performance and is more user friendly for both the operator and the workshop.
Designed by you, and built by us and backed by our three year warranty and UK based parts and technical support, we believe the Stealth S3 to be the best linkage wing mower for passive and active turf in the market.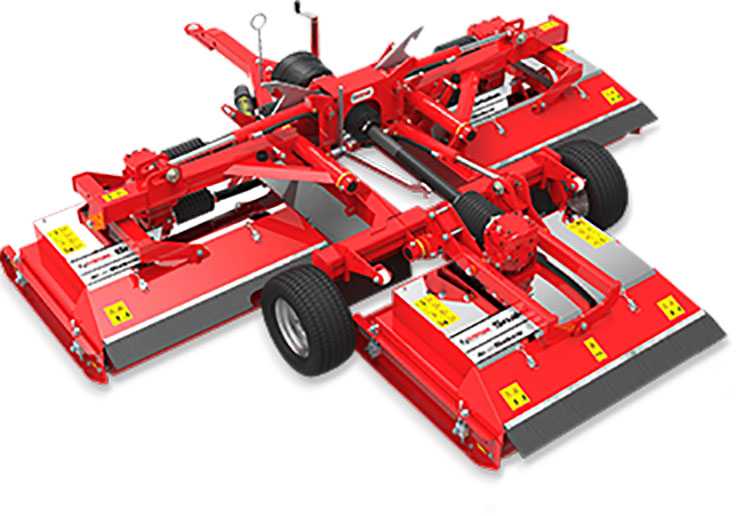 Snake Series 2 – Building on Greatness. The Trimax Snake is the accumulation of over 35 years of Trimax innovation, engineering and customer insight. Suitable for compact tractors 35hp and above the Snake has been designed specifically for sports turf and golf courses and is used on some of the most prestigious golf courses around the world.
Trimax Snakes cutting system has been studied by the Sports Turf Institute of New Zealand and declared to produce a cut of equal quality to cylinder mowers but with the versatility and reliability of our famous rotary design. We've seamlessly combined our world-class cut quality and added articulation capabilities never seen before on a Trimax mower.
The Snake Series 2 features new improvements such as the Trimax LocTEK Roller Retention System for even easier maintenance and is now available in both 3.2m and 4m cut widths to suit your application. Trimax Snake owners benefit from a proven 3-year warranty and genuine Trimax support. Built for agility, and incredibly robust, the Trimax Snake S2 won't fail to impress.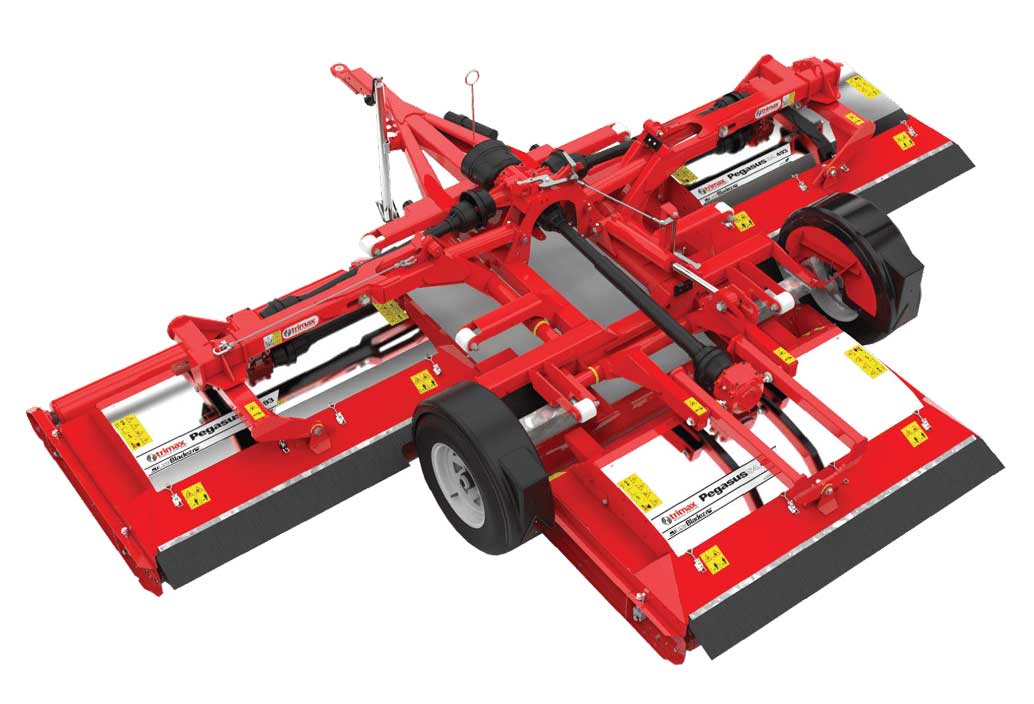 The Benchmark in Wide Area Mowing. After 15 years leading the market Pegasus has established itself as the benchmark in wide-area mowing for parks, reserves, airports, racetracks, sports fields and turf farms.
Available in 4.9m and 6.1m widths the Pegasus S4 is our latest exceptionally low-maintenance trailed rotary mower. With the number of grease points reduced and the introduction of our new SteadFAST Sealed Spindles, maintenance costs have never been so low!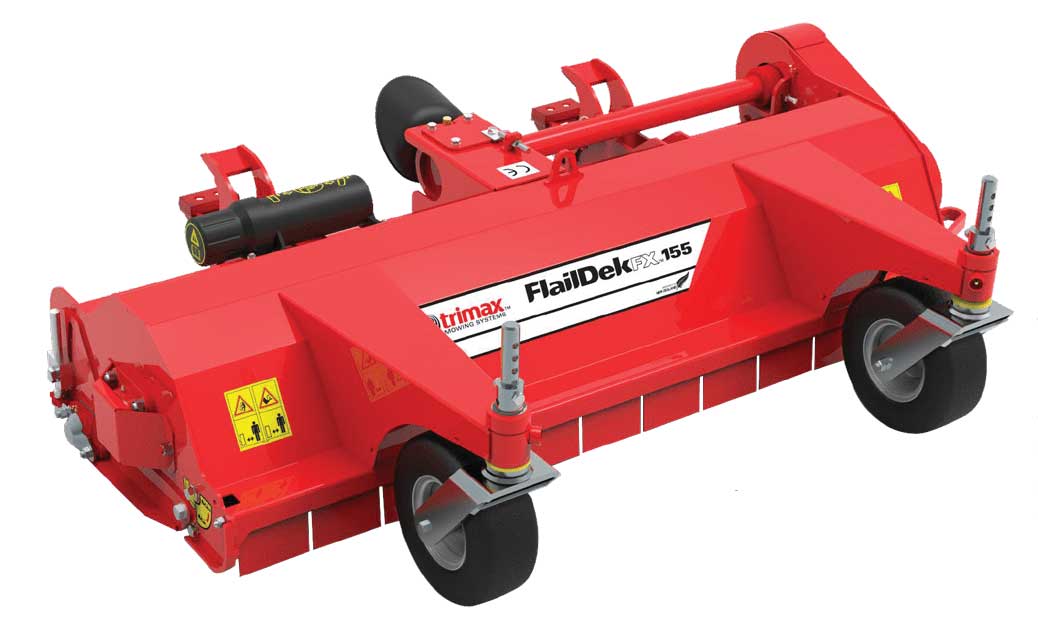 Trimax flail technology for out front operation. The Trimax FlailDek FX™ offers a high-performance alternative to the standard factory-fitted rotary mowing attachments found on John Deere, Kubota, Iseki, New Holland, Shibaura, Hustler and other out-front tractors. With the ability to deliver an exceptionally clean cut, disperse clippings safely and even produce a brilliant striping effect, FlailDek FX™ is suitable for sports grounds, roadsides, schools, parks and other fine turf applications.
Featuring Trimax's unique converter system, allowing mowing versatility between short and long grass and Trimax's exclusive Gamma Flail system the FlailDek FX is designed to keep downtime to a minimum and improve productivity.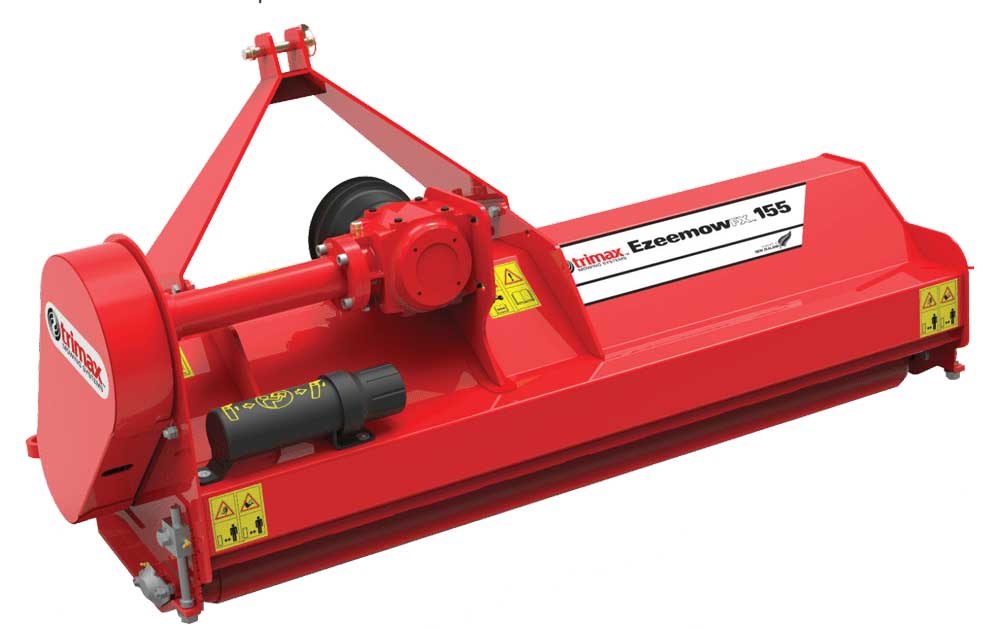 Trimax Flail Technology for Compact Tractors. The Trimax EzeemowFX is compatible with tractors from 20 to 45hp and it's compact dimensions allow maneuverability in tight corners. It's the ideal partner for your compact tractor when versatility and robustness is needed.
The Trimax Ezeemow FX has been designed to give you greater mowing versatility from short grass to heavy conditions. Ezeemow FX can handle fine turf, small prunings and one meter high grass and scrub with minimal maintenance and maximum reliability. This versatility makes the Ezeemow FX ideal for contractors, councils, roadsides, estates, and orchard applications.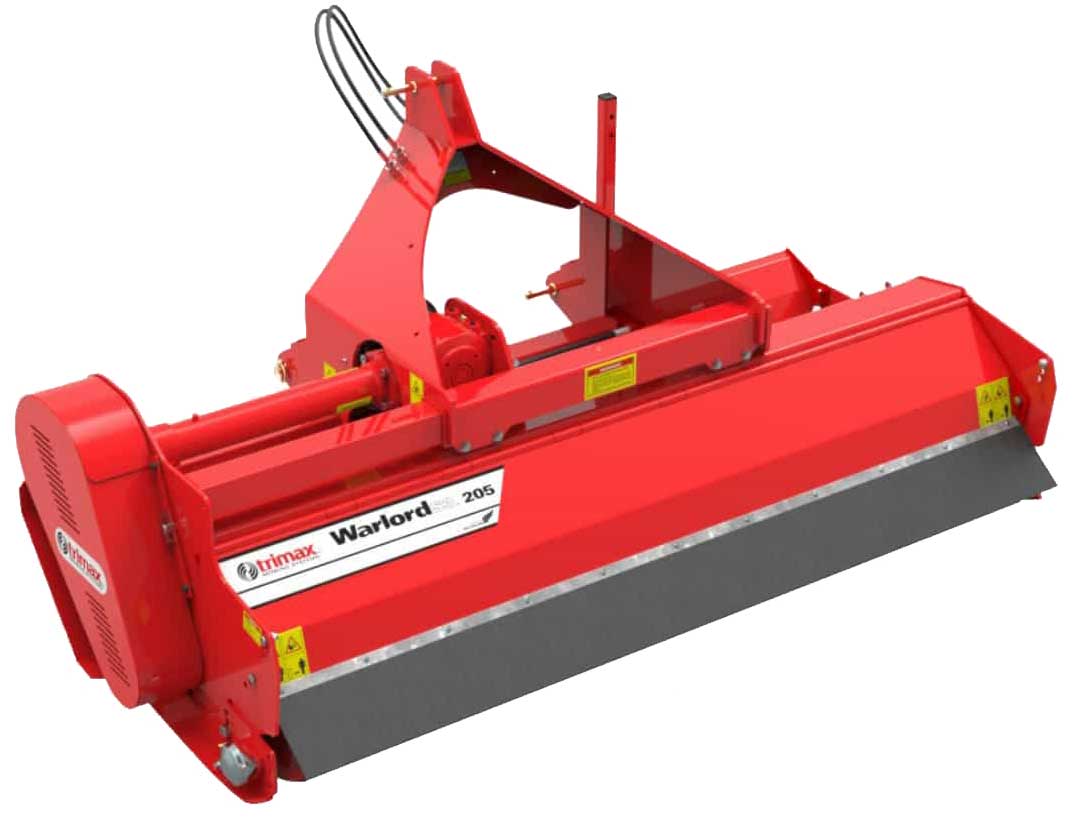 Trimax Heavy Duty Flail Mower. The all new Warlord S3 with its hydraulic side shift operation makes for a powerful working companion in commercial applications such as weed abatement, tree farms, mulching turf off cuts, trimming turf ribbons, roadside mowing and horticulture applications.
Designed to be safe and reliable, and we've maintained our robust build which made the S2 the mower of choice for hire fleets around the world. With the ability to shred branches up to 75mm in diameter and fitted with unique features such as our Trimax Gamma™ Flails, unique pruning guide and an adjustable rear flap, the Warlord S3 means business!