Campey Turf Care Systems is putting plans in place to safely reintroduce the team over the next few weeks that will still strictly adhere to government social distancing guidelines.
As an industry that contains essential workers, meeting the needs of customers has been vital. At Campey this has been carried out with the safety of staff, customers and any poten-tial people they may come into contact with as a priority and is the primary consideration of the reintroduction plan.
Like many other companies, Campey has been operating with a skeleton staff at the main office and at home. The reduced team has been working hard to provide customers with key parts and tines as well as ensuring machines keep coming in stock and are dispatched safely. Where customers have deemed it essential, machinery has been available for collec-tion at the main office using a well thought out routine that eliminates the need for personal contact.
With staff and customer safety as a focus, Campey has stopped all demos because trans-porting machines to various sites cannot be classed as essential travel. During this time the understanding from customers that orders may be slightly delayed has been fantastic as has the understanding that demos aren't necessary at this time, with any future demos requested set to be fulfilled when it is safe to do so.
To keep a flow of information to customers videos featuring the machines are available on the Campey YouTube channel, product information has been updated on the website, and social media accounts are being updated continuously with up to date information.
Preparation for any easing of government plans has been essential during this time, and as sports start to return, such as golf on Wednesday 13th May, our customers will need further support. Campey is confident that as the government guidelines are changed, they will be ready without delay.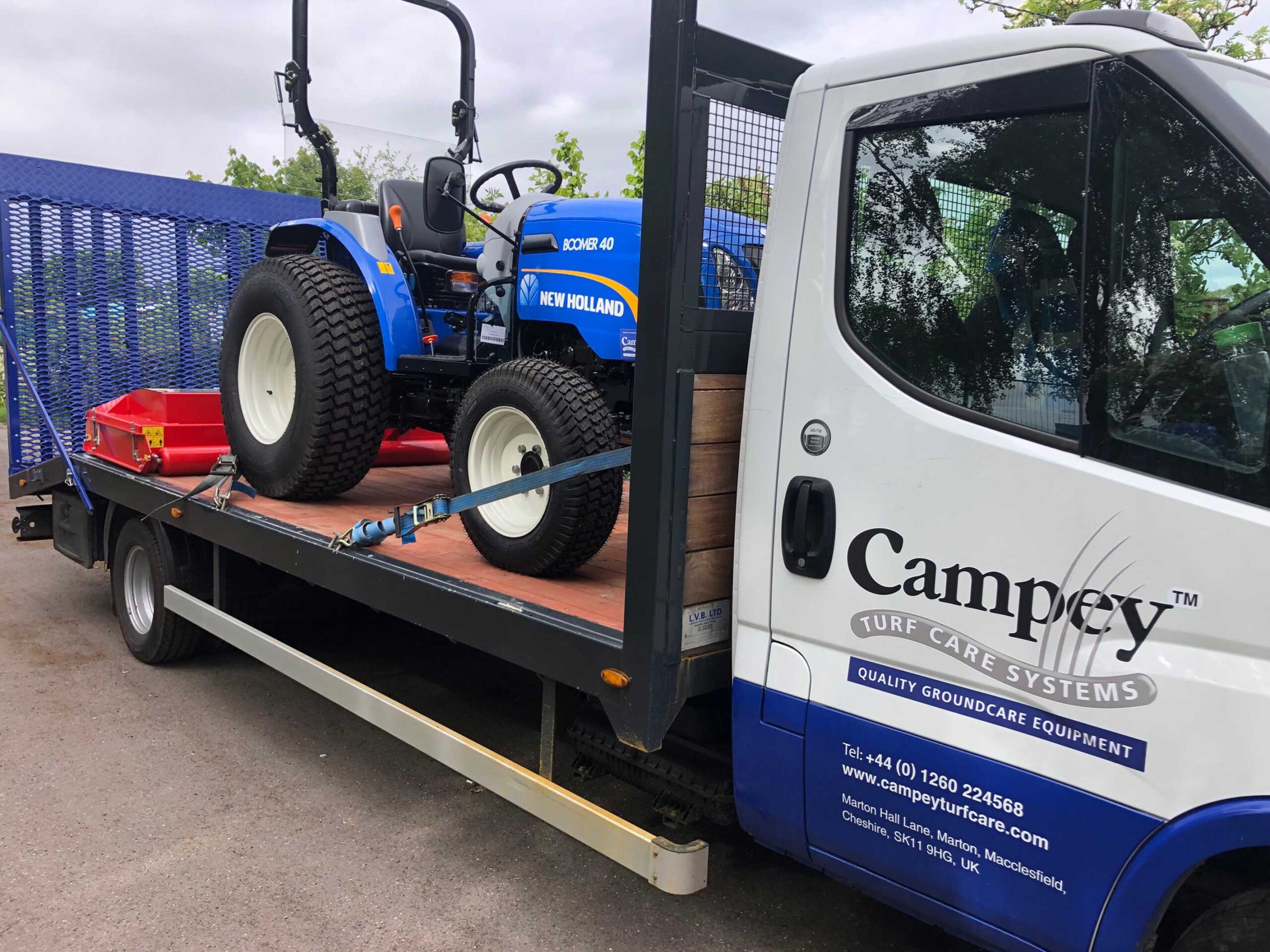 Own transport to deliver a new order of a New Holland Tractor and Trimax Striker Mower.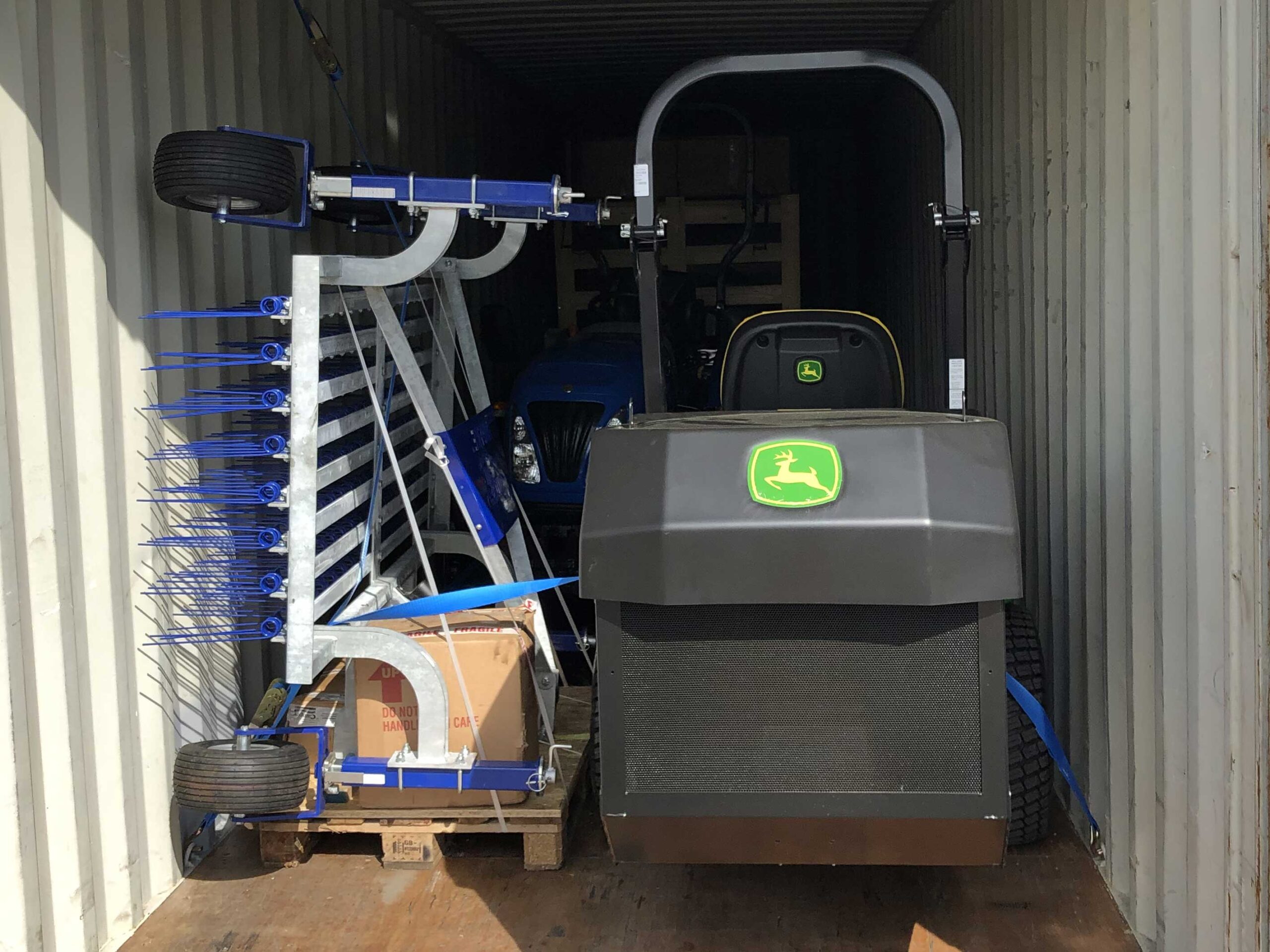 Container loaded ready for overseas shipment.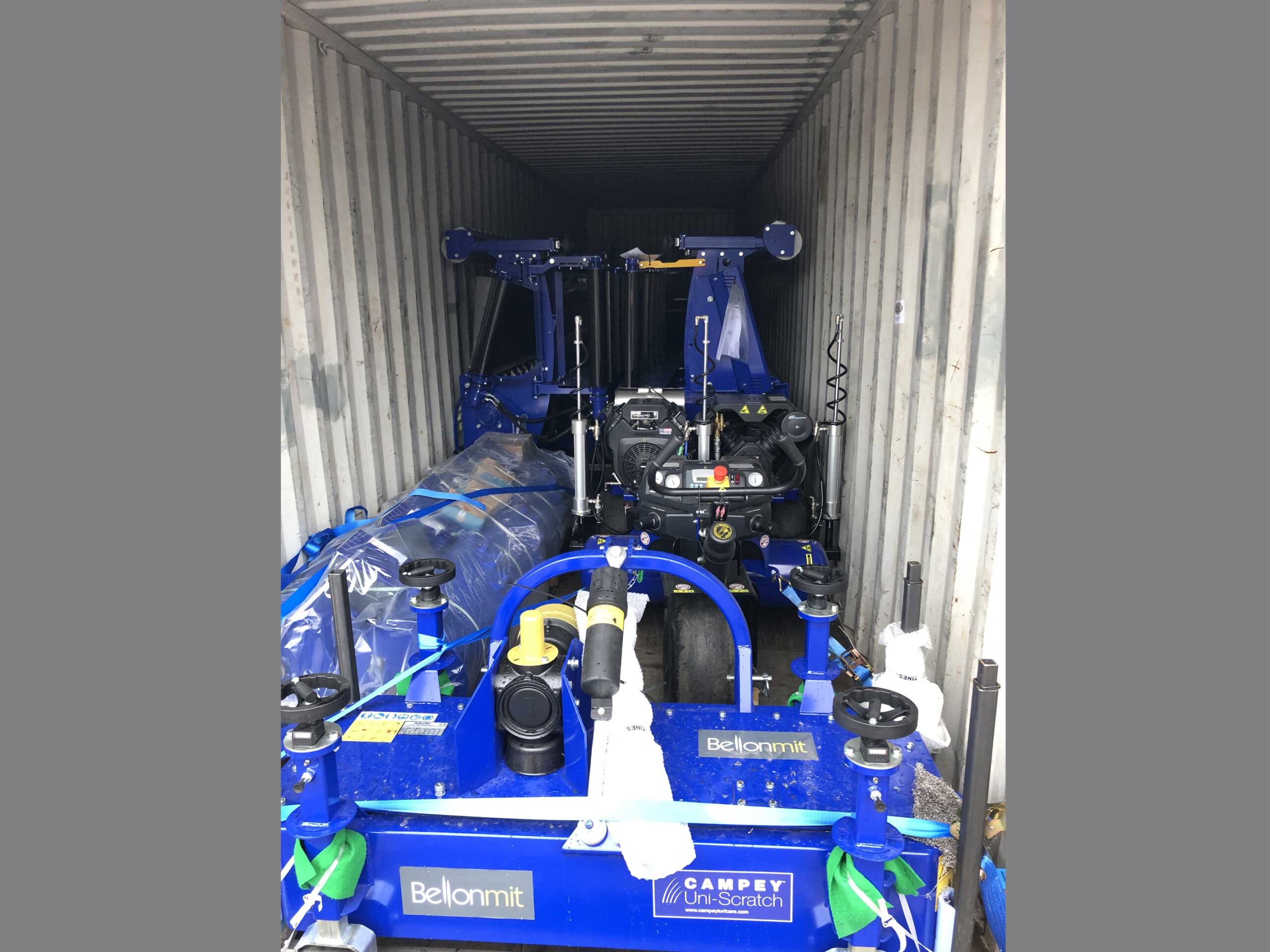 Another container loaded ready for overseas shipment.
Campey Turf Care Systems is one of Europe's largest independent grounds care machinery dealers, supplying innovative sports turf maintenance equipment to countries in most parts of the world.
Over the years Campey has have earned a reputation for offering practical advice and superb aftercare service.
The company acts as a new equipment importer for some of the most respected grounds care machinery manufacturers including Dakota, Imants, Koro, Campey, Vredo, GT Air 2G2 injector, BellonMit, and Omarv.
The company also has a thriving used machinery business and a subsidiary company, Tines Direct, which supplies replacement tines, blades and replacement parts for a wide range of turf care machinery.
More information is available at www.campeyturfcare.com
Find us on Facebook – www.facebook.com/campeys
Follow us on Twitter – @CampeyTurfCare
Follow us on Instagram – @campeyturfcare
Watch us on YouTube www.youtube.com/CampeyMachinery